16 Best Photoshop Brushes for Aug-Sep 2012
For the months of August and September, we bring you once again our top picks when it comes to free Photoshop brushes. This time, we rounded up 16 sets of different themes containing high-quality and useful brushes. There are sets with abstract and decorative themes as well as brushes with high-tech and seasonal themes. Since Autumn and Halloween are also here, we also tried to pick some sets of new brushes with these themes.
All of the sets included here are free to use, some for personal only but there are also some that are available for commercial use. To be sure about the terms of use, make sure to check the terms provided in the download or author's page. I hope you will find something useful in this post. have a great day!
To download the set that you want, simply click on the preview image and it will take you to a new page where you can get more information about the brush set as well as the download link.
01-Tones Brush Set No.1 by ~tonyhurst
These brushes are useful for correcting tones in your images. There are over 20 useful brushes in this set that you can download free.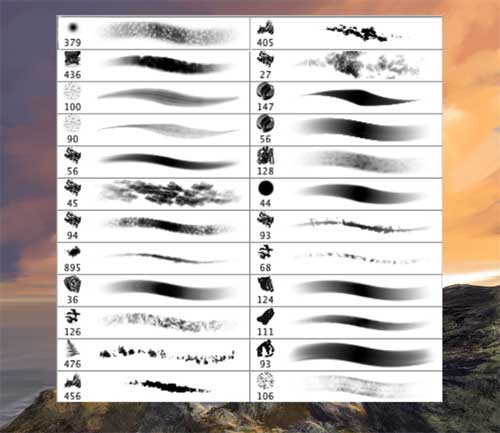 02-Handmade Halos brush set by *lily-fox
For creating beautiful halos in your designs, here are 8 high-quality brushes that you can download free. These were handmade and thus look very unique.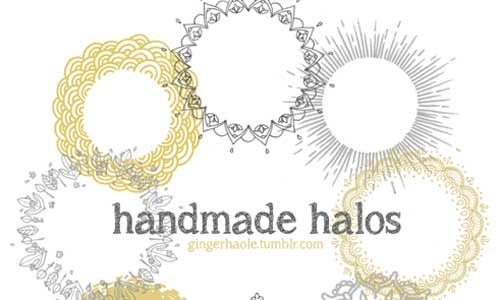 03-Shoujo Effects Brushes by *kabocha
There are 22 brushes in this set that you may use for creating Japanese-inspired designs. These are high-resolution brushes intended for 300DPI work.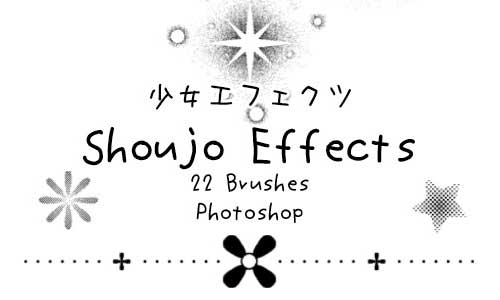 04-Vector Floral Brushes by *So-ghislaine
A free brush set available for download in Photoshop .abr file. These floral brushes were created using some vector shapes.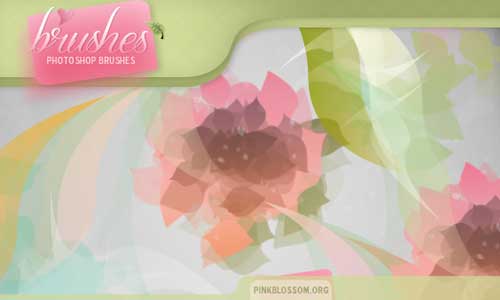 05-Winx Club 'Harmonix' Brushes by ~PrettieAngel
A set of Adobe Photoshop Brushes inspired by the official Harmonix transformation images. Made with Photoshop CS5 and (possibly) not compatible with lower versions. Best used with a tablet. The set includes 2 different bubble brushes, 3 hard, round dot brushes of varying density and 6 'ruffle' brushes.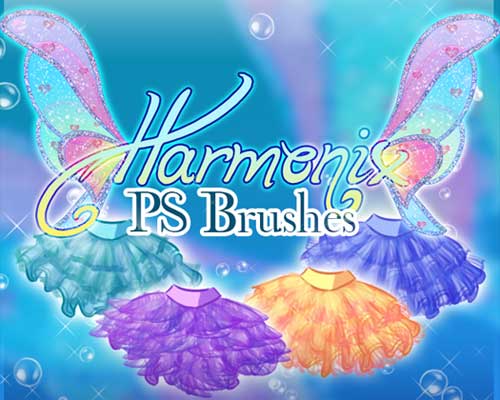 06-Digital Cyberworld Brush Set by *NelaNequin
This set contains 28 brushes with cyber-reality themes. Most are stamp brushes that are useful as backgrounds. Included also are 5 different kinds of effect brushes.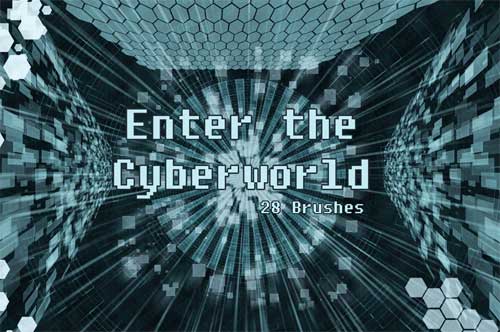 07-Swirl Brushes by ~PsdDude
The Set contains 20 Abstract Swirl Brushes for Photoshop.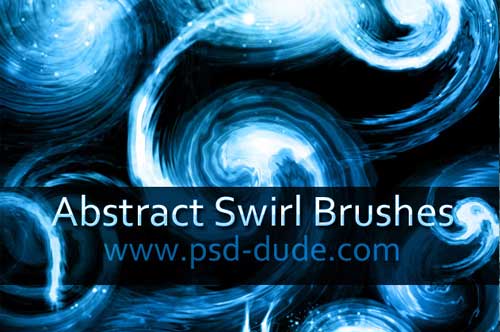 08-Free Brush Set 23: Screw heads by ~patsulok
I am not sure if you have use for these brushes but they look interesting. Could be used for designs involving architecture or carpentry.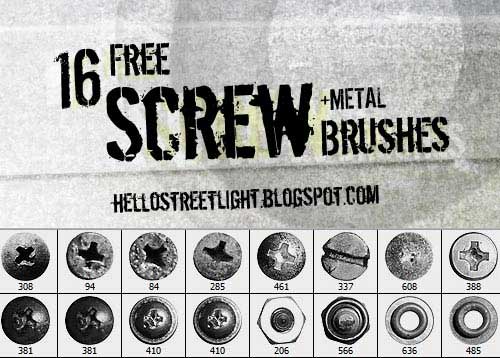 09-Japanese Brushes by ~233SID
There are 12 medium-resolution  brushes in this set featuring Japanese-inspired designs. You may use these for web-related projects with Japanese themes.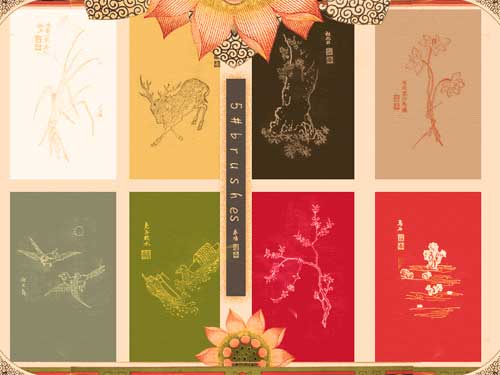 10-Fireworks Brushes by ~xara24
12 fireworks brushes, single or multiple bursts, different shapes and sizes.Use them for your next party flyer or any other celebration related projects like invitations, posters, scrapbooks, etc.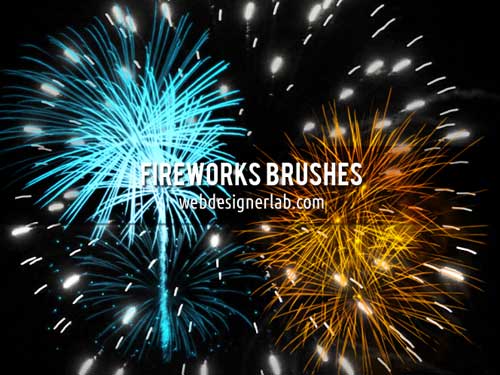 11-Autumn Leaves Brushes by ~UmbraDeNoapte-Stock
Autumn is almost here so we are sure you will find plenty of uses for this set of brushes. Includes various kinds of leaves in yellow, brown and orange colors.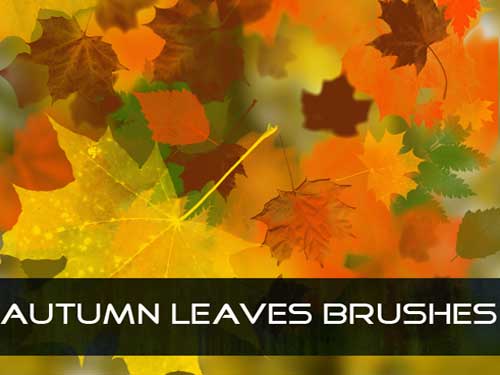 12-Halloween Brush set by ~KenyaCG
A set of Photoshop brushes composed of Halloween-themed creatures and stuff.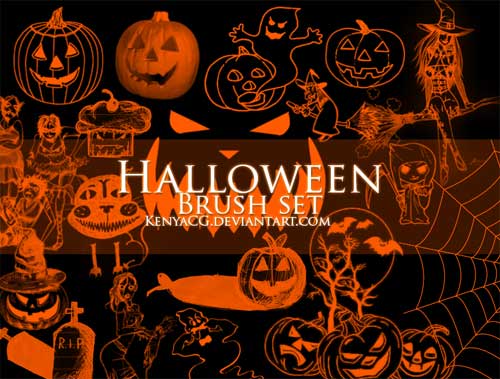 13-facebook border by ~roula33
Some fancy borders to frame your photos in Photoshop. Created in Photoshop CS5. However, an image pack is included in case you have lower version of Photoshop or another program.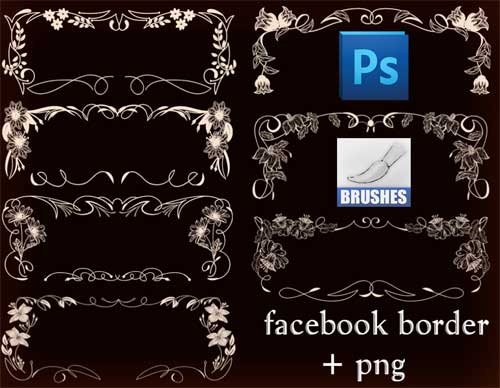 14-Elegant Text Frame Brushes by *DianazDesignz
This set includes 10 high-resolution elegant text frame brushes.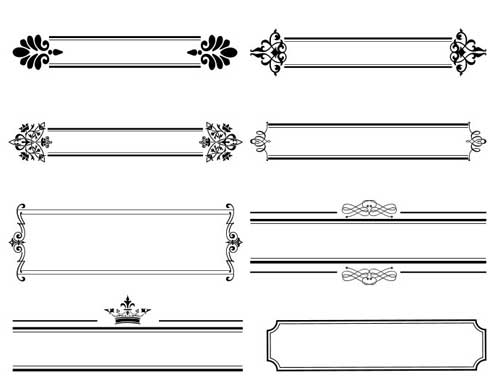 15-Film Strips Brushes by ~SofiiElii
There are 10 film strips brushes in this set that you could use in your designs for free.
16-Abstract Swirls Brushes by ~reven94
A set of brushes composed of swirls and dots that you can use for fantasy-themed designs.