18 Best Free Photoshop Brushes for April 2012
To keep you updated about new and high-quality free Photoshop brushes, we decided to bring back our roundup of best brushes. However, this time around, we decided to make this a monthly thing instead of the previous weekly compilation. As in the past, we will try to pool together brushes that we think are of good quality, useful and artistic. So without much further ado, here are 18 high-quality Photoshop brushes released in April 2012. These brushes range from decorative to techno to grunge brushes. Download the set that you want by visiting the source page. Simply click on the preview image. Enjoy these freebies.
01-June Flourish Brushes by Stalwart Design
Includes 6 brushes featuring swirls and flourishes at resolution of 2400 pixels. Created with Adobe Photoshop CS5.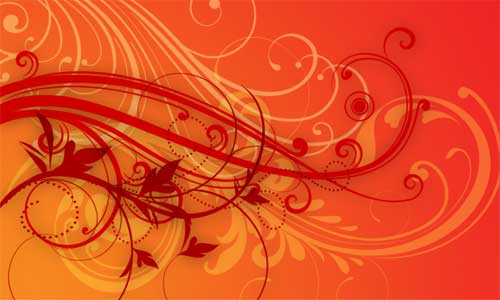 02-12 Flowers Brushes by Web Designer Lab
Set includes 12 high resolution flowers including roses, tulips, carnation and lily. You may use these brushes for flyers, brochures, backgrounds for websites, Twitter account or Facebook timeline covers, among other things.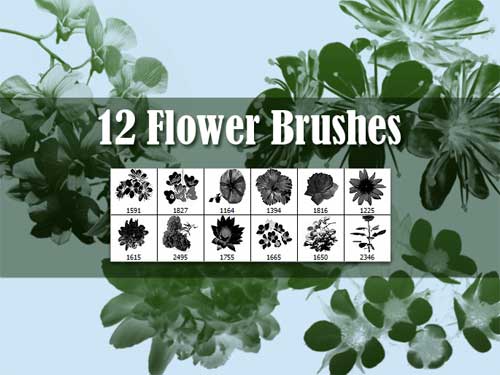 03-Free Leaf Brushes by Web Designer Lab
There are 12 high resolution brushes of various leaves great to use in different design projects, from websites to flyers and brochures.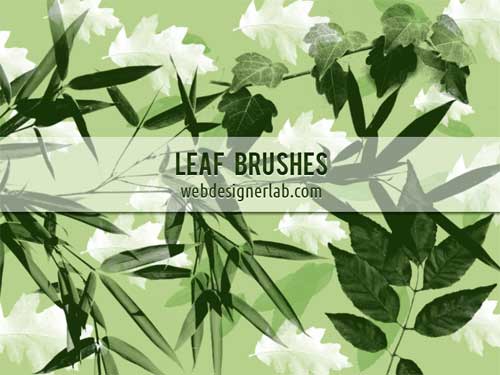 04-Beyond the Mist II by Midnight's Touch
There are 26 brushes featuring fog shrouded forest and trees. These were created in Adobe Photoshop 7 and useful for creating background designs.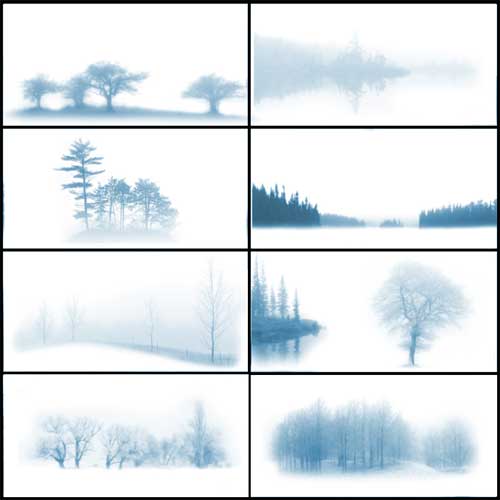 05-Midnight City by Brush Lovers
This is a set of 30 free vector brushes for Photoshop  that you can use for creating techno-themed designs.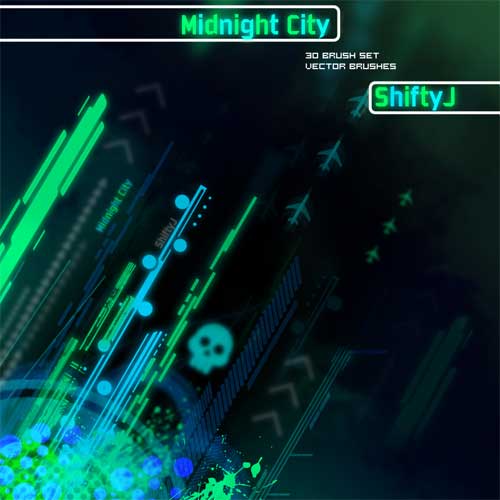 06-Radiant Brush Set by Brush Lovers
A set of 19 high-quality fractal brushes for Photoshop.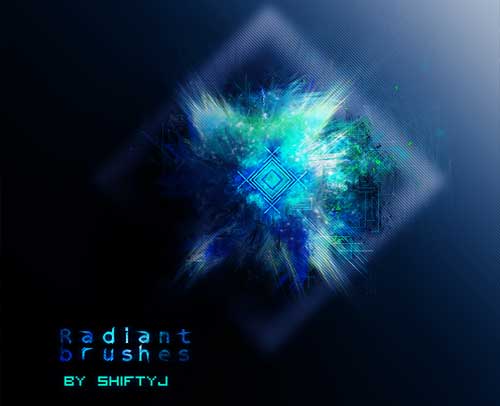 07-Watercolor Brushes 2 by pvielha
There are ten more high quality 2500px "stamp type" watercolor brushes made in PS7 in this set.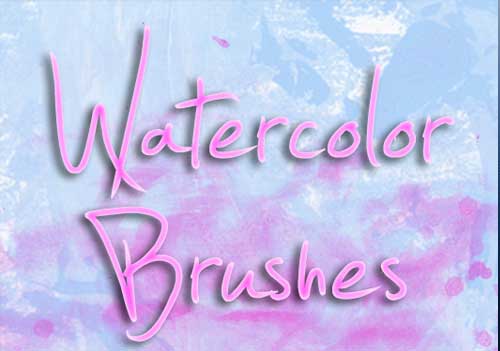 08-Magic Wind Brushes by ~PsychoDarkLife
This pack contains 11 brushes (.abr) as you can see in the preview, sized 1200 pixels each. Enjoy and be creative with these brushes.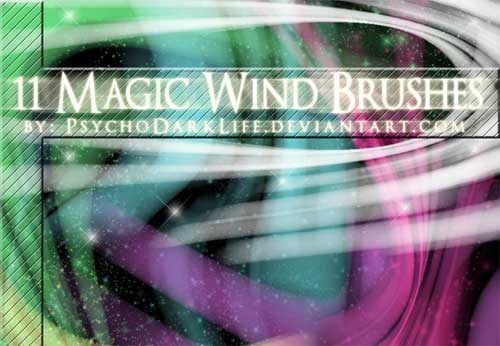 09– Fur Brushes Part 3
Includes 9 high-resolution brushes for Photoshop composed of various fur.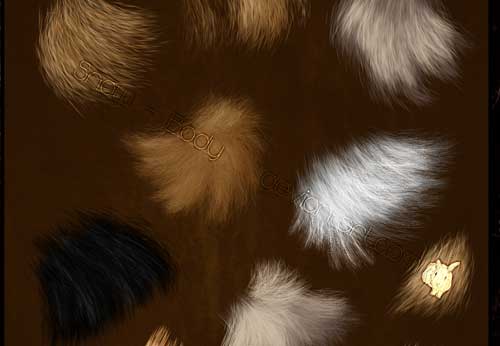 10-Line Art #7 by Titi Montoya
There are 5 large line art Photoshop brushes in this set created in Adobe Photoshop CS5.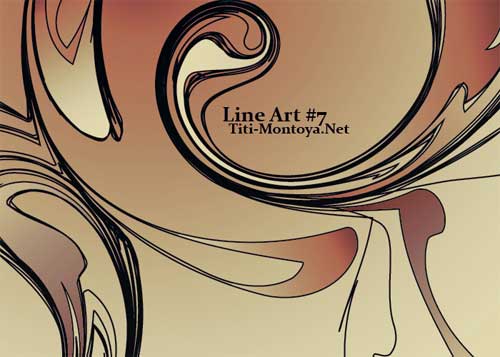 11-Geometrical Shapes #7 by Titi Montoya
There are 5 large Photoshop brushes in this set featuring geometrical shapes. These were created in Adobe Photoshop CS5.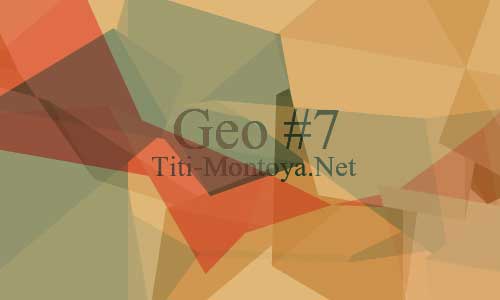 12-8 Floral Brush Pack by White Noise
Set of 8 photoshop floral brush files for your creative compositions. This floral brush pack is .abr file – CS5. Download and enjoy this new floral brush pack!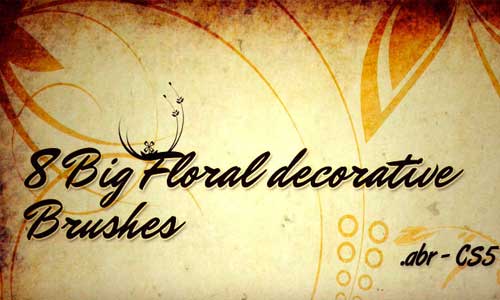 13-Sky and Clouds Set by Mels Brushes
A set of images that you can use for your personal projects, whether its graphic design, digital art, crafts or card making. There are transparent PNGs and a Photoshop brush set in the download.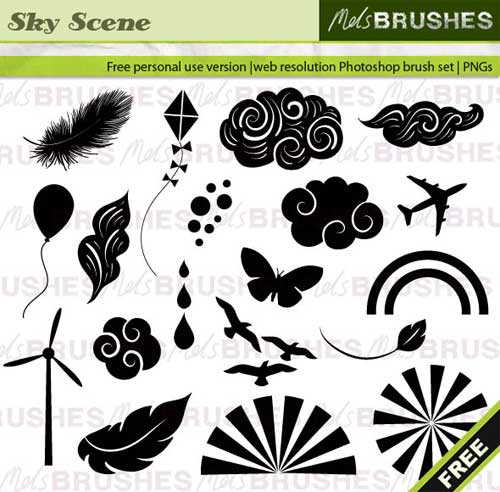 14-100 Brushes Flowers by ~alenet21tutos
There are 100 brushes in this set composed of floral and other decorative elements. Since these are low-resolution brushes, you can only use this for web-based designs.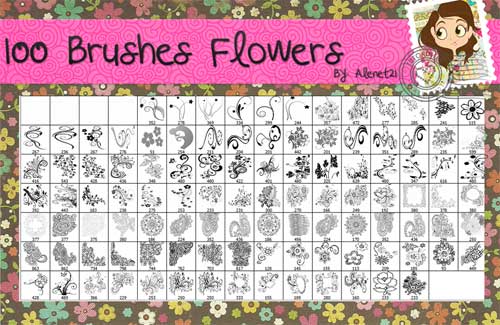 15-Colorful Valley by ~ElizaVladi
There are 70 brushes in this set composed of foliage and decorative swirls. Each brush has resolution of around 1000 pixels.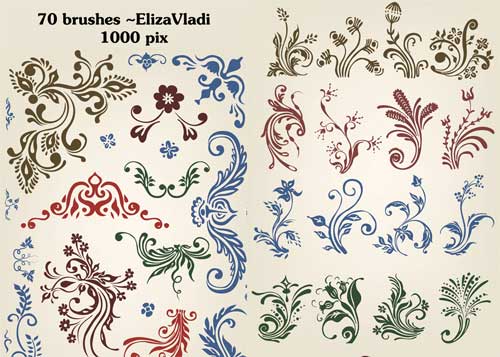 16-25 Artistic Paint and Watercolor Photoshop Brushes by ~env1ro
Contains 25 high resolution watercolor / paint (minimum resolution is 1500px) for Adobe Photoshop. Pack is compatible with Photoshop 7 & newer versions. Ita is a collection for modern, artistic designs with various painted dirts, smudges, splatters, grungy style watercolor & other trails from paint. ABR file is included.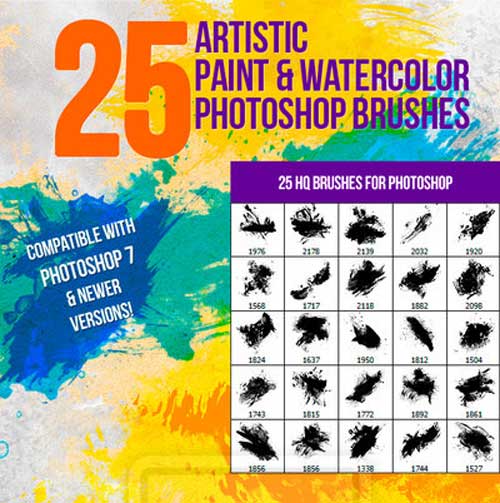 17-Vintage Postcard Backs Photoshop Brush Set by ~debh945
These brushes were created from a bunch of old postcards that were scanned and extracted. They were created in CS5 .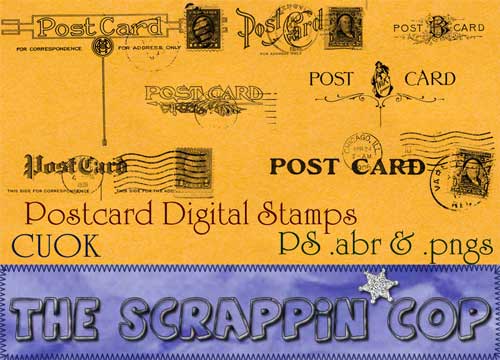 18-Random Brushes 01 by ~SeasonsTea
There are 10 brushes composed of random things that you can use for free in your designs.