20 Talk Bubbles Photoshop Brushes
Here is a set of Photoshop brushes composed of talk bubbles containing popular interjections, exclamations and colloquialisms that you can use in your designs, just in case you need one. Expressions such as "Arrgghh!," "huh?," "pow" and many more are included in this set.
Like all of my brushes, these talk bubble  Photoshop brushes are also in large sizes, with each brush having a resolution of about 2500 pixels. There are a total of 20 exclamation Photoshop brushes brushes in this set and should work with any CS version of Adobe Photoshop.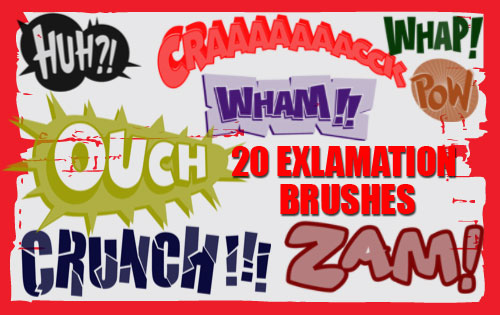 TERMS OF USE: As with our previous brush sets, these may be used also for personal, noncommercial purposes only. Also, please refrain from making them available for download outside of this site. If you want other people to know about these freebies, please refer them to this original post. Also, HOTLINKING to the archived file is not allowed.
Below, you will have a preview on how these brushes would look like when installed in Photoshop: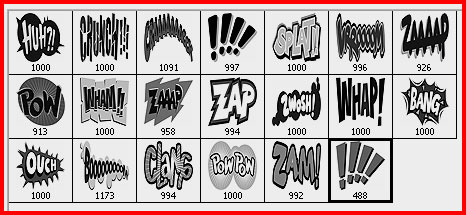 DOWNLOAD PHOTOSHOP BRUSHES
Size: 1.12 MB
Type of file: .ZIP