FREEBIES: Halloween Banners and Decorative PS Brushes
With a few more weeks left to Halloween, we decided to make some free Photoshop brushes that you can use for free in your design projects. This set of brushes are ideal for creating crazy spooky and gruesome party posters and flyers, tickets, stickers, among other things. To use, simply stamp the particular brush that you want and add the text on the space provided. For best results, use dark color for the brushes like black or dark blue or purple and lighter color for the text. Included also are decorative borders and lines, in case you need them in your designs. Images include haunted houses, ghosts, scary pumpkins, and bats.
TERMS OF USE:  These brushes may be used for personal, noncommercial purposes only. However, please refrain from making these brushes available for download outside of Photoshop Free Brushes. If you want other people to know about these freebies, please refer them to this original post. Also, HOTLINKING to the archived file is not allowed.
Total download file size is 2.18 MB
Compatible with CS+/ created in adobe Photoshop CS5
No. of Brushes: 12 brushes (including PF Brushes logo)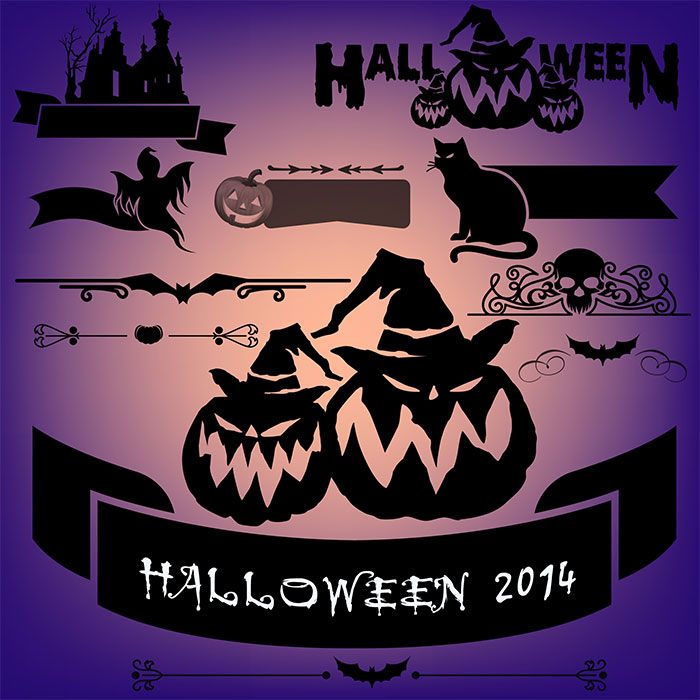 NOTE: If you are using Mozilla Firefox, please right click on the button and select the "Save link as" option.
Related Free Photoshop Brushes and Patterns: