Retro Ribbons, Banners and Medals Brushes for Photoshop
In case you have a project requiring some retro and vintage touch, here is a  set of of free Photoshop brushes consisting of ribbons, badges, medals, seals, among other things. These images are useful for designing certificates, even websites and other materials that require this type of images. To use these, simply stamp the brushes and add your text. If you cannot open the brushes, you can email me so I can send you the PNG images contained in this set. I hope you find these brushes useful.
TERMS OF USE:  These brushes may be used for personal, noncommercial purposes only. However, please refrain from making these brushes available for download outside of Photoshop Free Brushes. If you want other people to know about these freebies, please refer them to this original post. Also, HOTLINKING to the archived file is not allowed.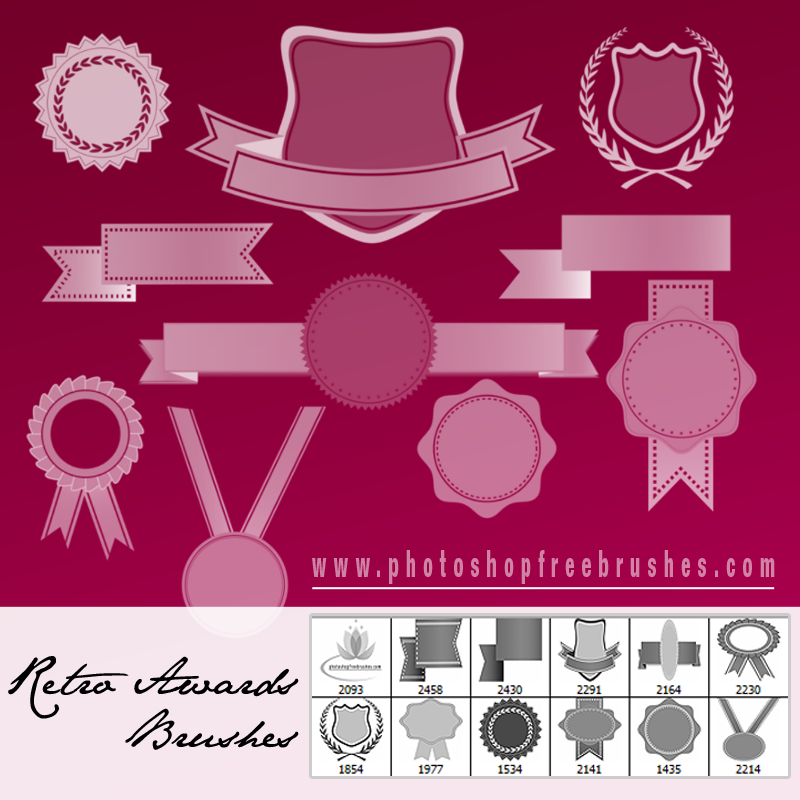 NOTE: If you are using Mozilla Firefox, please right click on the button and select the "Save link as" option.
Related Free Photoshop Brushes and Patterns: