Retro Vector Elements: Free Photoshop Brushes
Retro themes never go out of style. So if you are working ona retro-themed design, the easiest way to achieve that look is to look for elements that best represent this look. Photoshop brushes are easy to use since you only have to stamp them in your designs. Plus, free photoshop brushes are everywhere and they cost you nothing.
In this post, we are giving away a free set of brushes consisting of retro design elements such as badges, ribbons, flags, text holders, line breakers, among others.
TERMS OF USE:  These brushes may be used for personal, noncommercial purposes only. However, please refrain from making these brushes available for download outside of Photoshop Free Brushes. If you want other people to know about these freebies, please refer them to this original post. Also, HOTLINKING to the archived file is not allowed.
Total download file size is 1.73 MB
Compatible with CS+/ created in adobe Photoshop CS5
No. of Brushes: 10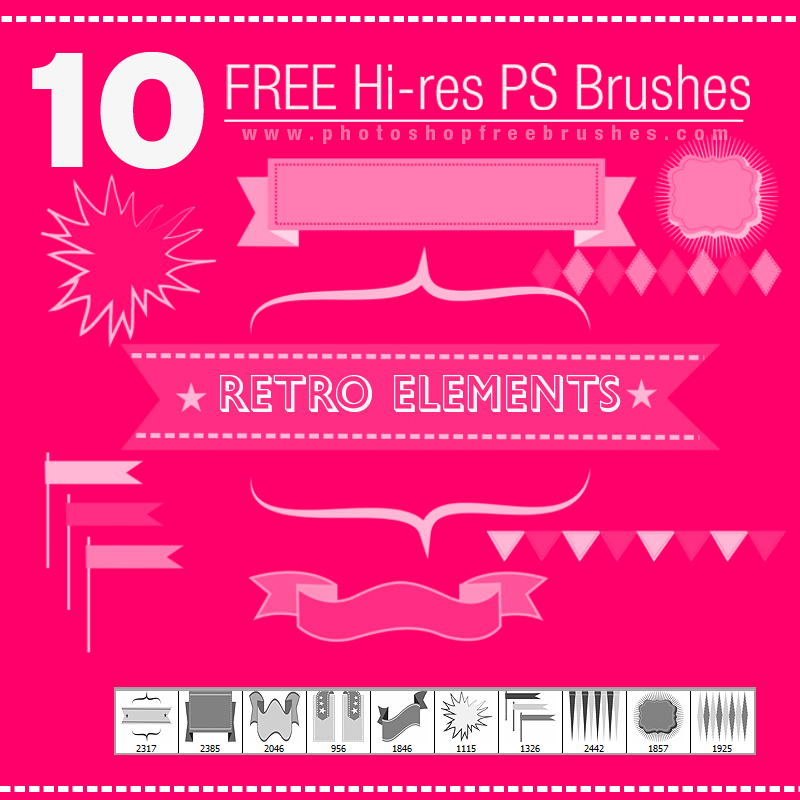 NOTE: If you are using Mozilla Firefox, please right click on the button and select the "Save link as" option.
Related Free Photoshop Brushes and Patterns: