Road Background Photoshop Brushes
It has been months since we released our last set of free Photoshop brushes. Because we have been lazing around for almost a year, we promised to revive this blog by posting at least a set of free brushes every week. For this first installment, we are giving away some nice images of roads that you can use as backgrounds in your designs. These are not city roads, with buildings and modern structures on the sides. Instead, these pictures are more of country roads, with trees and greenery on the background. Some of these are dirt roads. I hope you will find some uses for these images.
The size of each brush is set at 1000 pixels. If you need the images in their original size, please let us know by commenting below.  Thumbnail for each brush is shown in the preview image below.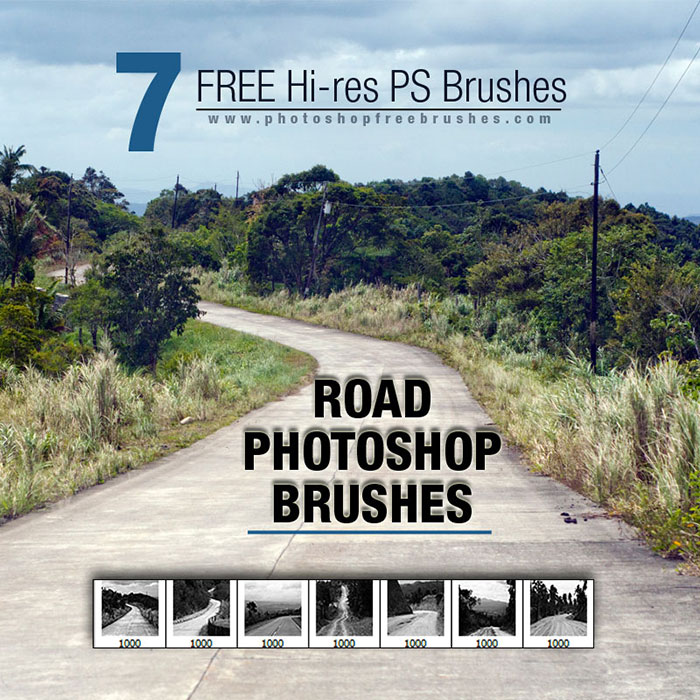 TERMS OF USE:  These brushes may be used for personal, noncommercial purposes only. However, please refrain from making these brushes available for download outside of Photoshop Free Brushes. If you want other people to know about these freebies, please refer them to this original post. Also, HOTLINKING to the archived file is not allowed.

NOTE: If you are using Mozilla Firefox, please right click on the button and select the "Save link as" option.
Related Free Photoshop Brushes and Patterns: