Spring Must-Haves: Grass Brushes, Eggs, Bunnies
Spring is coming so get ready with these beautiful Photoshop brushes. Since Spring begins with Easter, we decided to include in this round-up some sets of brushes with grasses, eggs, bunnies and other symbols related to Ester. There are also sets containing leaves, foliage, flowers as well as butterflies to decorate your Spring-themed designs. To download the set that you like, simply follow the link provided below each preview image. Enjoy these beautiful freebies.
GRASS PHOTOSHOP BRUSHES
01-The Ultimate Grass Brush Set by charfade
Here is a perfect set of Photoshop brushes for your Spring and Easter-themed designs. The pack includes over 50 grass brushes plus some bunnies and eggs that you will surely find useful.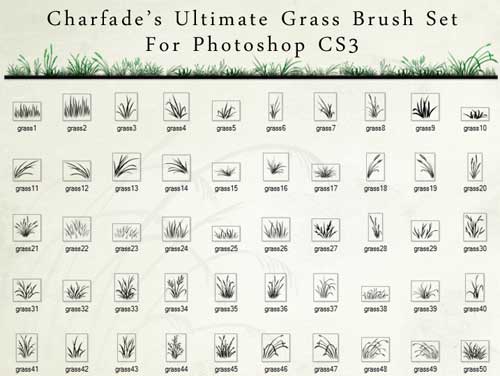 02-Free Grass Brushes Set 1 by Slizzie
The pack includes 6 different grass brushes that you can use for creating backgroundsin Photoshop. These are useful for creating realistic grass textures, giving your artwork a more natural painterly feel. Enjoy!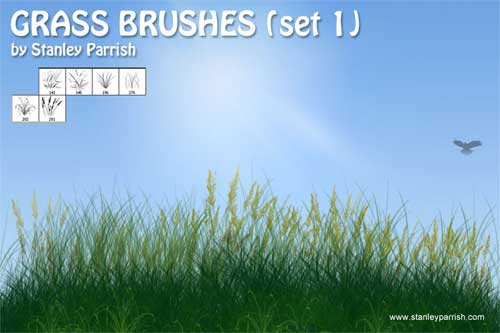 03-Grass Brushes by KeReN-R
There are total of 20 brushes in this set that you can use with Photoshop 7 and newer versions.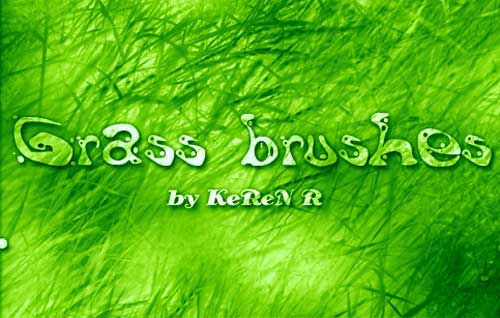 04-The Grasslands by ~midnightstouch
Here is another pack of 37 sundry grass brushes for Photoshop 7 and up.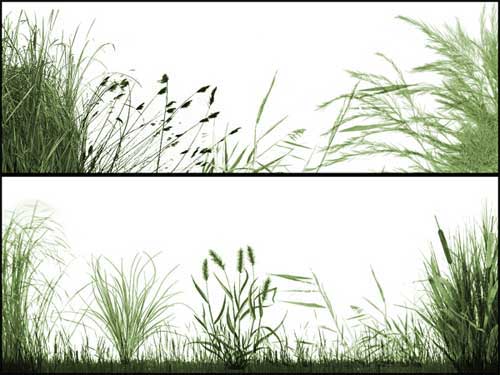 05-Grass Brushes by ~akibara-stock
There are five grass Photoshop brushes in this set created in Photoshop 7.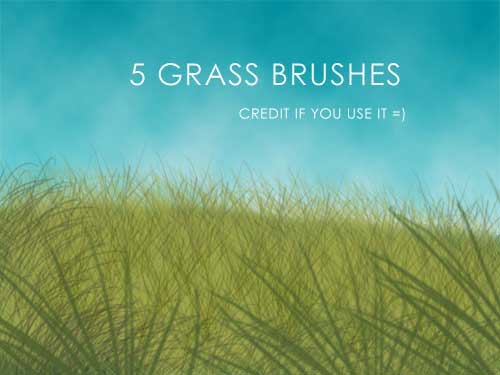 EGGS AND BUNNIES BRUSHES
06-Decorative Easter Eggs
Here is a set of high-resolution Photoshop brushes featuring 18 decorative Easter eggs that you can use for your Easter cards, posters or party invites. Each of the decorative Easter egg brush has a unique design. Just experiment with the shade or color when using as brush in Photoshop for best results.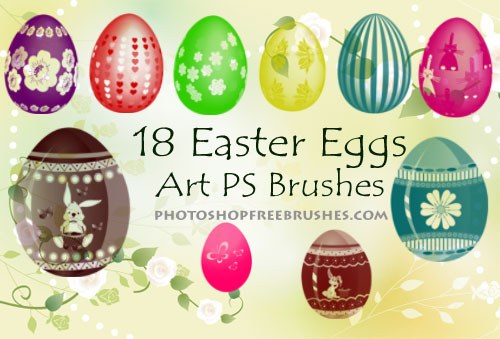 07-24 Easter Clip Art Photoshop Brushes
Here is a set of Photoshop brushes composed of 24 Easter clip art such as bunnies, baskets, chicks, eggs, etc. that you can use in your personal and non-commercial designs. The easter clip art Photoshop brushes were creted in Photoshop CS3 and have maximum resolution of 2500 pixels.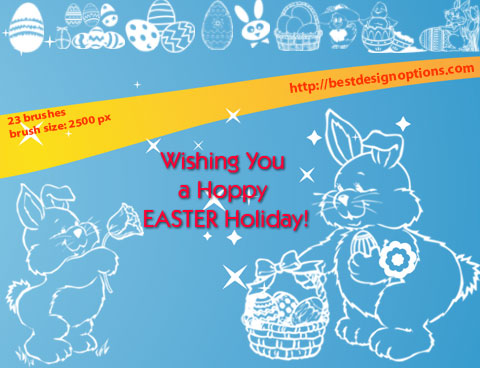 08-Rabbits by ~TD-Brushes
Just in case you need some bunnies in your Spring-themed designs, here are a total of 38 brushes made in Photoshop 7.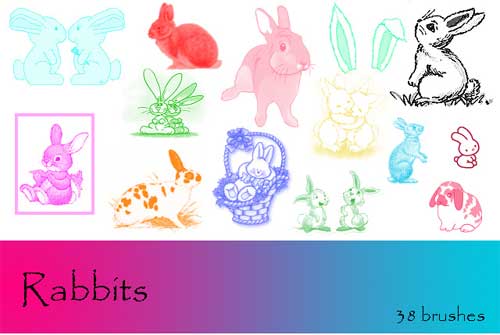 09-Spring by daki by ~dakinigrl
How can you resist birdies, butterflies, blossoms, and a baby in a bunny suit? Borrow freely, enjoy with abandon.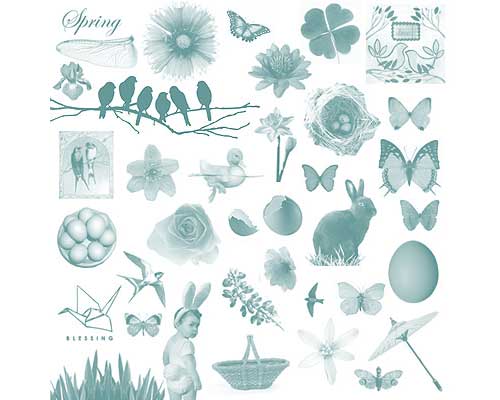 10-Easter and Spring by ~Gwendrilla
Here's another set of Spring-themed Photoshop brushes perfect for creating cards and posters. These brushes are actually vector drawings that were converted to bitmap brushes. These brushes were made with Photoshop CS5.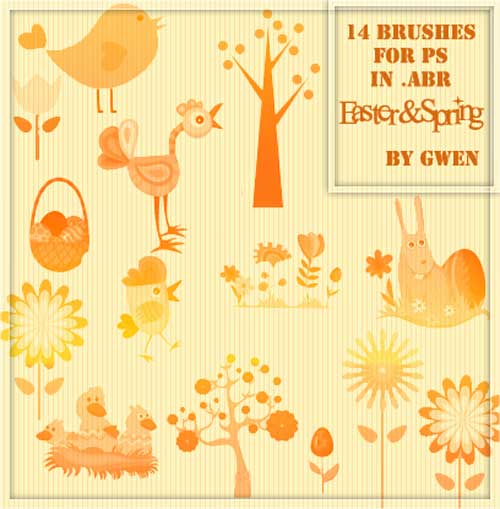 11-Brushset 16: Easter Scraps by *Ruthenia-Alba
These Easter-themed brushes were made from scrapbook rub-ons and stamps.There are 30 brushes in the set composed of images of eggs, chicken, Easter words, etc.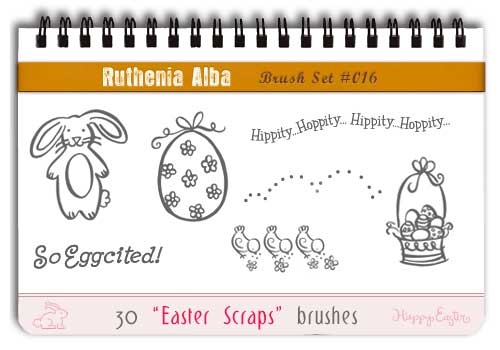 FOLIAGE, SWIRLS AND FLOWERS BRUSHES
12-Trees and leaves brushes by ploop26
A set of 32 brushes, trunks, leafage, leaves and a bonus teddy bear.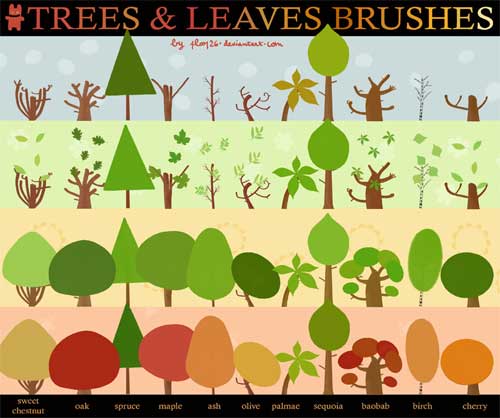 13-Spring Flowers: 18 PS Brushes by ~fiftyfivepixels
This set includes 18 ultra high-resolution Photoshop brushes composed of different flowers, a butterfly and foliage that are perfect as decorative elements ion your designs. This set of spring flowers Photoshop brushes was created in Photoshop CS3. Thus, these should be compatible with any CS versions of Photoshop. The resolution of each Photoshop brush is around 2000 pixels.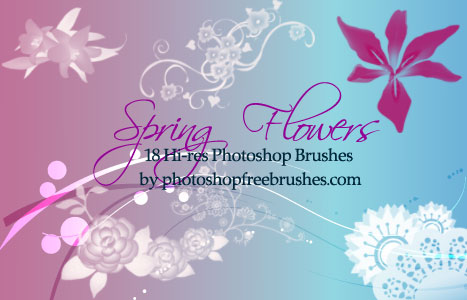 14-Butterfly Brushes I by ~hawksmont
There are 9 big brushes created in Photoshop 7.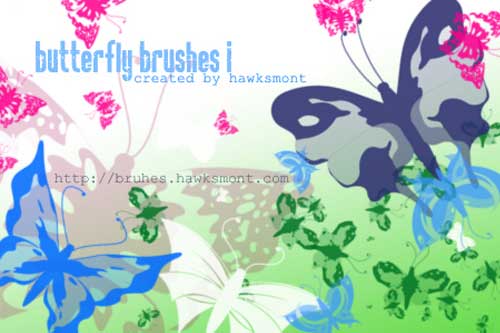 15-Suddenly Spring brushes by ~gvalkyrie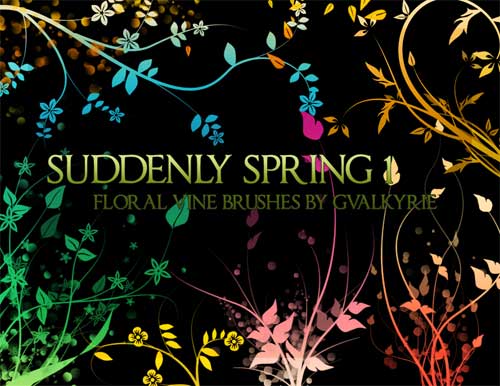 Related Free Photoshop Brushes and Patterns: