25 Vintage Lace Photoshop Brushes Part 2
This is a set of free Photoshop brushes featuring vintage lace design based on vector illustrations. These vintage lace Photoshop brushes look like they were taken from vintage clothing, christening gowns, table linens and bed linens from the 19th century.  Since the vintage lace Photoshop brushes were created from Illustrator files, we were able to maximize the size of the brushes to 2000 pixels. Feel free to use the vintage lace Photoshop brushes in your artworks as decorative element or  backgrounds. You can even use some of the vintage lace Photoshop brushes as frames or borders. There are a total of 24 vintage lace Photoshop brushes in this set and should work with any CS version of Adobe Photoshop.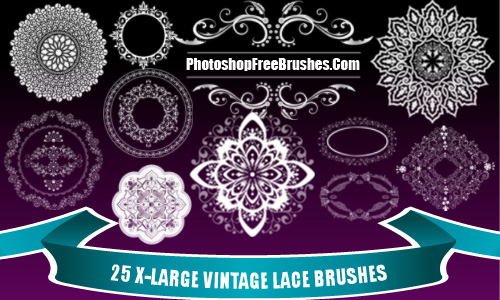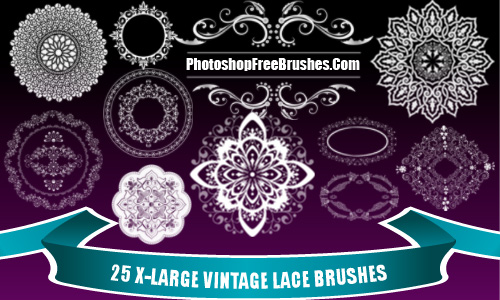 If you encounter problems downloading this file, which is in .abr format, please let me know. You may also try switching to Mozilla Firefox. It worked in the past whenever people (especially Mac users) who had problems downloading from this blog.
Below, you will have a preview on how the vintage lace Photoshop brushes would look like when installed in Photoshop: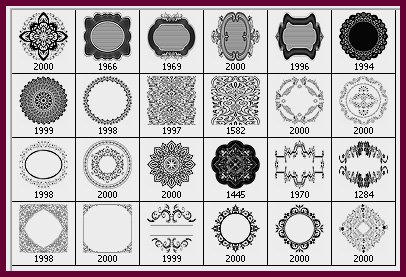 DOWNLOAD VINTAGE BRUSHES
Size: 6.51 MB
Type of file: .ZIP
If you liked this post, you might want to also checkout the first Vintage Lace Photoshop Brushes.

Similar Free Resources to Download: